The International Summer School offers prospective scientists the opportunity to develop their skills in an informal and international atmosphere.
---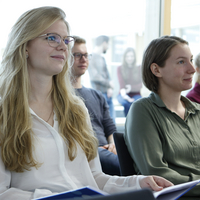 Lectures and discussion groups by ISS Group Leaders will give you a comprehensive insight into the latest research findings and enable you to identify key open questions in gene regulation, epigenetics, DNA repair and genome stability.
"The ISS offers a great environment, resources and fascinating scientific questions. It is an excellent opportunity – just take it and make the most of it!"
---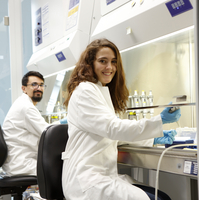 Lab-based research projects
As an ISS student, you will work on a cutting-edge research project in the lab of one of the participating research groups. Besides carrying out your own project, you will be fully integrated into lab life, participating in lab meetings and journal clubs.
"This is a vibrant summer school at the cutting-edge of epigenetics and gene regulation"
---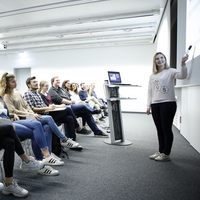 Training in professional skills
At the ISS you will also learn valuable professional skills, such as presentation and communication techniques that are required for a successful career as a scientist.
"The ISS changed my perspective on science for the better; this was the best science summer of my life!"
---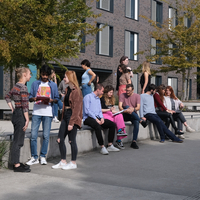 Getting to know other researchers
The ISS provides an attractive supplementary programme of social activities such as dinners, sightseeing tours, and excursions in and around Mainz, giving you plenty of opportunities to get to know the other ISS participants. Furthermore, as part of the IMB community, you will be in close contact with the researchers and students participating in IMB's International PhD Programme on "Gene Regulation, Epigenetics and Genome Stability".
"It's a great opportunity to improve your lab skills and to work in an international atmosphere"