Scientific & Methodological Training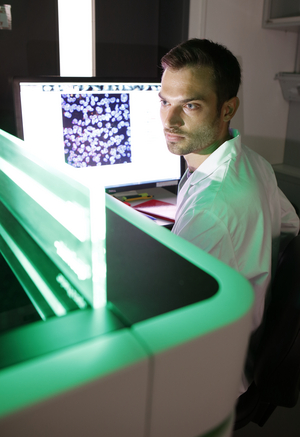 The scientific training at IMB is designed to expose junior researchers to the interdisciplinary and innovative research carried out at IMB, Mainz University and the University Medical Center Mainz.
Throughout the year, IMB offers several courses for its young researchers on:
Bioinformatics & statistics, including biostatistics, R and other computational tools
Data analysis, including data visualisation and vector graphics tools
State-of-the-art techniques, including bioinformatics, flow cytometry, proteomics and super-resolution microscopy
Research integrity, including good scientific practice and ethics
Additionally, IMB organizes several lecture series, which are open to everyone. Our lecture series also count towards the biology Master's degree credit programme at Mainz University.
Lecture Series on "DNA Repair & Genome Stability"
Each summer semester, the SFB 1361 hosts the Lecture Series "DNA Repair & Genome Stability". The lectures are primarily aimed at Master's and early stage PhD students, but are open to anyone who may be interested and wishes to attend.
Core Facilities Lectures on "Modern Techniques in Life Sciences"
During the summer semester, IMB's Core Facilities offer a lecture series open to everyone on "Modern Techniques in Life Sciences", which count towards the Biology Master's credit programme at Mainz University.
Advanced Lectures on "Gene Regulation, Epigenetics & Genome Stability"
These lectures are given by the group leaders of the International PhD Programme. They provide cutting-edge training on the central topics of the the programme and present an overview of the research carried out within their groups.