Training for junior scientists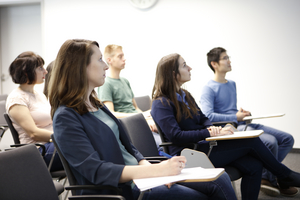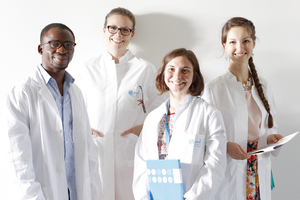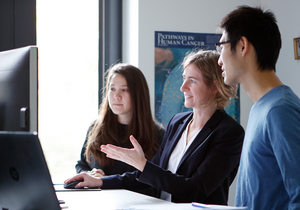 IMB provides extensive training for junior scientists, preparing students and postdocs for successful careers in academia and beyond. The range of training lectures, courses, and events available to our community include:
Advanced lectures on gene regulation, epigenetics & genome stability
Core Facilities Lectures series on state-of-the-art techniques in the life sciences
A broad range of scientific lectures, seminars, & events, featuring leading experts from around the world
Networking events that bring together scientists from within IMB as well as with those at other research institutions in Mainz, such as annual IPP Student Retreats and Symposia
Professional skills workshops, such as proposal writing, presentation skills, and project management
Mentoring, where postdocs are paired with an internal or external senior scientists co-mentor. Junior group leaders are also mentored by an external senior scientist and one of IMB's Scientific Directors.
Career development, including career talks, events and organised company site visits
In addition, vocational and professional training courses are available to IMB employees through Mainz University's Personnel Department office. Courses include science, management, and technology and administration. IMB also hosts ongoing basic and advanced German courses for staff onsite.